TYPO3Camp Vienna 2022: Date & location fixed!
TYPO3Camp Vienna 2022: Date and
location fixed
---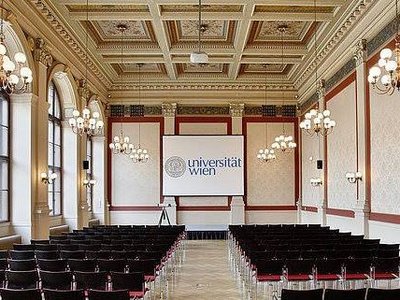 Right on time for Christmas we have exciting news for you: The date and location for our next TYPO3Camp Vienna are fixed! Mark your calendars:
TYPO3Camp Vienna 2022
April 22nd to 24th, 2022
University of Vienna
100+ Participants from all over Europe
More info about tickets, sponsorships and program to be announced soon.
We are very pleased about our return to the famous University of Vienna. After being our location partner in 2016 and 2017, it feels great to be back at one of the world's most renowned educational institutions. Please have a look at Camp Location to find out more about the beautiful venue.