Get your TYPO3 Certification
Get your TYPO3 Certification at TYPO3Camp Vienna 2022!
---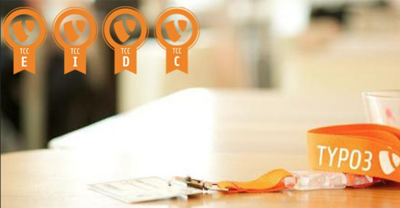 Use the opportunity to take your exam at TYPO3Camp Vienna 2022 to become a
TYPO3 Certified Editor (TCCE)
TYPO3 Certified Integrator (TCCI)
TYPO3 Certified Developer (TCCD)
TYPO3 Certified Consultant (TCCC)
Important: You need to sign up separately for the certification!
Register here for your certification.